Cycling apparel varies depending on weather and riding conditions, but may include cycling shorts, tights, waterproof pants, and a jersey, as well as cycling shoes, booties, gloves, and a windproof jacket.

Jackets protect against the rain and provide warmth in cooler environments. Bright colors are beneficial at night, and jackets may feature reflective safety strips for added visibility. A proper cycling jacket will fit well while in the riding position and is usually longer in the back and at the wrists. It may have toggles at the neck, waist, and wrists for looser or tighter fit. Back pockets, while seemingly awkward, prevent drafty gaps in the front of the jacket while riding. Fabrics should be breathable, windproof, and of waterproof or water-resistant material such as Gore-Tex. Most people wear helmets when cycling, so hoods are rare and usually inhibit head-turning and peripheral vision.
Cycling shorts are made of Lycra, Coolmax, or other stretchy, moisture wicking material. These shorts are tight-fitting with a pad called a chamois in the seat for a comfortable ride. They are made to be worn next to the skin as an only layer although some shorts include a baggy outer layer. Some riders wear cycling shorts under regular shorts or pants.
Cycling tights are made to go over shorts. Some are lined with fleece for cold weather riding. Waterproof pants may be worn over cycling shorts in inclement weather.
Road cycling shoes have stiff, smooth bottom soles with a cleat screwed into the sole under the ball of the rider's feet. These cleats lock into clipless pedals to provide more power while pedaling. Off road cycling shoes have a lugged sole with a cleat mounted so that it is even with the bottom of the lugs. In cold or wet weather, neoprene, Gore-Tex, or nylon booties can be worn over shoes.
Gloves may cover the entire hand or have short fingers. Winter gloves may be waterproof as well as windproof. They usually have padded palms to counteract vibration.
Layering is a technique used by cyclists to maintain constant body temperature. In colder weather the base layer absorbs sweat, the mid layer insulates, and the outer layer is a protection against the elements. When choosing cycling apparel, it is imperative to keep in mind the type of riding and weather, in order to dress most efficiently for the situation. Layering allows a cyclist to easily adapt to varying conditions on a ride by removing or adding layers as needed.
Bicycle Apparel and Accessories Dealers
REI - Cycling Gear


Find a wide range of cycling gear, apparel, and accessories at this popular sporting goods store.
www.REI.com

PerformanceBike.com


Shop this cycling products retailer by category or by search term.
www.PerformanceBike.com

Bike Nashbar


Shop for great deals on bicycle accessories, cycling gear, and cyclist clothing by brand or by category. Select from over 300 brands and over 50 product categories.
www.Nashbar.com
Vendors at eBay also offer a broad spectrum of cycling clothing and apparel products.
---
Copyright © Zeducorp.
All rights reserved.

Cycling Apparel - Bicycle Riding Accessories
Related Images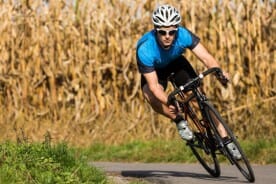 Road Bike Cycling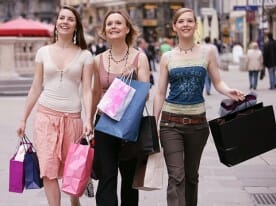 Happy Young Women Shopping For Apparel