A bicycle pump is an important accessory that is used to fill bicycle tire tubes with air. The floor fit pump, the frame-fit pump, and the mini pump are three common bicycle pump styles. Floor pumps are manual pumps that are used for routine maintenance. Spring loaded frame-fit pumps are also manual; they are only used on road bikes that feature a pump peg. These are convenient when the cyclist needs to carry a pump along on the bike, and they pump more air per stroke than the smaller mini pumps. Mini pumps are the most lightweight pump style. They include high pressure road bike mini pumps as well as lower pressure mountain bike tire pumps. The downside to using a mini pump is that it takes a great deal of effort to inflate a tire to the correct pressure.

Many pumps include built-in air pressure gauges, but a separate gauge can be purchased if needed. It is important to purchase a pump that is compatible with your bicycle tube valves, so you may need to research compatible brands before purchase. Schrader and Presta are the two most common tube valve types.

At eBay auctions, you can shop and bid for a selection of new and used bicycle pumps and tire pressure gauges.
---
Copyright © Zeducorp.
All rights reserved.

Bicycle Pumps - Tire Tube Pumps
Related Pump Image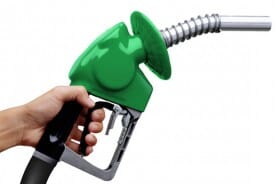 Gasoline Pump Nozzle